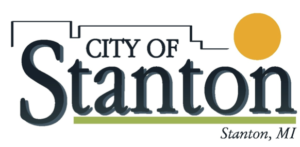 225 S Camburn St
Stanton, MI, 48888
Phone (989) 831.4440
Fax (989) 831.5756
www.StantonOnline.com
For Immediate Release
Contact:
Vester Davis, Jr.
City Manager
Phone: (989) 831-4440
Stanton Public Works Completes Repair to Water Main
Stanton, Michigan, DEC. 19, 2018 –Stanton Department of Public Works responded Wednesday morning to a water main break on west Main Street. By early afternoon staff and contractors had made the necessary repairs.
With the repair complete, water service has been fully restored to the affected customers.
Water main breaks will happen over time but with an aged water system mains are highly susceptible to breaks.
Stanton DPW worked closely with the Road Commission for Montcalm County to resolve issue including use of equipment and expertise.
The City of Stanton would like to thank the residents living in the general vicinity for their patience while we worked to make repairs. Main Street is a high-traffic area and temporary lane closures were necessary for the safety repair crews.
Any temporary discoloration should have subsided by now. Stanton Public Works will closely monitor water quality, and at this time has found no reason for concern about water quality in its system.
###