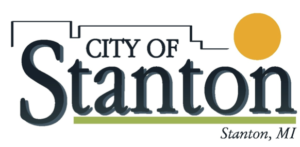 PUBLIC NOTICE
Members of the Stanton City Commission will be attending the following:
Goal Setting Work Session held on Monday, January 7, 2019 at 5:30 p.m. at Stanton City Hall, 225 S. Camburn, Stanton, Michigan 48888.
All members of the public are welcome to attend. There is no agenda for this work session and no public comment.
Contact the Stanton City Clerk with any questions concerning this notice.